Relieve muscle pain with the massager used by elite athletes
"Recover, massage and tone your muscles anywhere"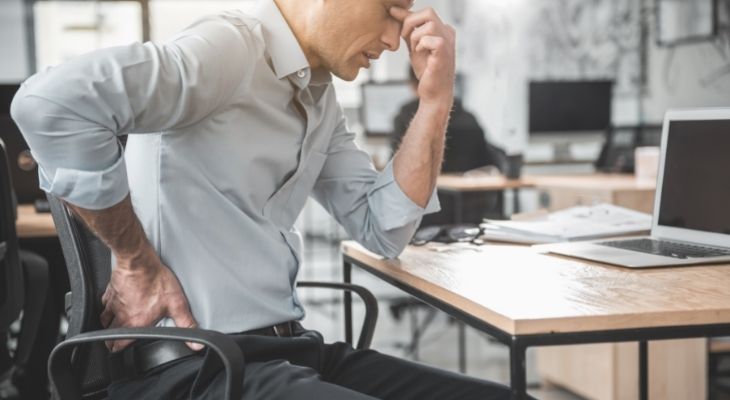 The most effective EMS massager for muscle tone and recovery on the market, that's ideal for exercising, relaxing, and massaging your muscles at home, and that is used by some of the most renowned athletes, is now available in our country. Recommended by 97% of people who have purchased it.⭐⭐⭐⭐⭐


It's something inevitable, but the reality is that age is unforgiving, and until it happens to you, you're not aware of how common muscle and joint pain is. Not only when working out!
When muscle pain first appears, you think that it will go away with rest, but often that is not the case, and if it goes untreated, muscle pain can become chronic.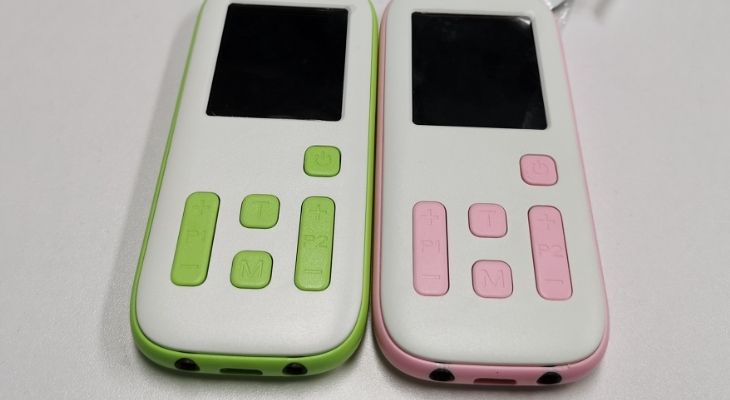 Until now, the only solution was to go through painful physical therapy sessions, while spending a lot of money!
But things have changed! Now, for no more than the cost of a single physical therapy session, you can buy an electric muscle stimulator! We're talking about EMS Relief!
Calm the pain that's accumulated in your back in just 15 minutes
This device is going to help you calm the pain that's accumulated in your back, but it can also be used for neck pain, pain from muscular injuries or falls, aching hips...
EMS massager for muscle recovery, toning and massaging
The electric stimulator EMS Relief generates a light current through its multiple electrodes, that induces a muscle contraction in the affected area, causing muscles to be worked just as they would during exercise or physical therapy, and enabling recovery and strengthening of muscle fibers and tendons.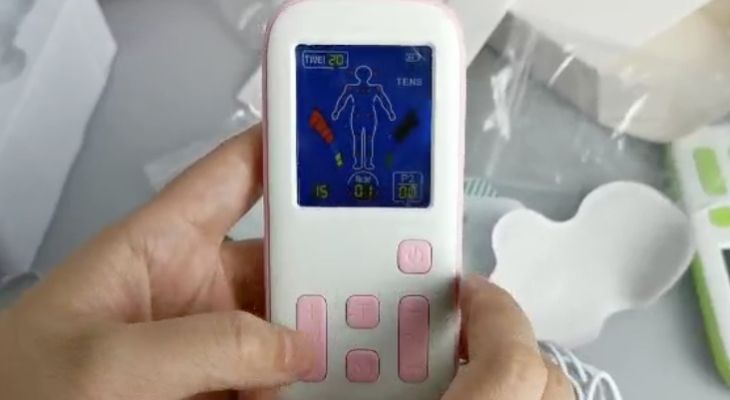 With sessions of just 15 minutes, you can achieve sports muscle stimulation, pain relief, massage, relaxation, and muscle tone in your abs, quads, arms, and pelvic floor, all from your own home!
Helps relieve neck, shoulder, arm, and leg pain
EMS technology is not only useful during workouts. The EMS Relief device includes electrostimulation programs focused on post-workout muscle recovery, stimulating blood flow via low-frequency electrical rhythms.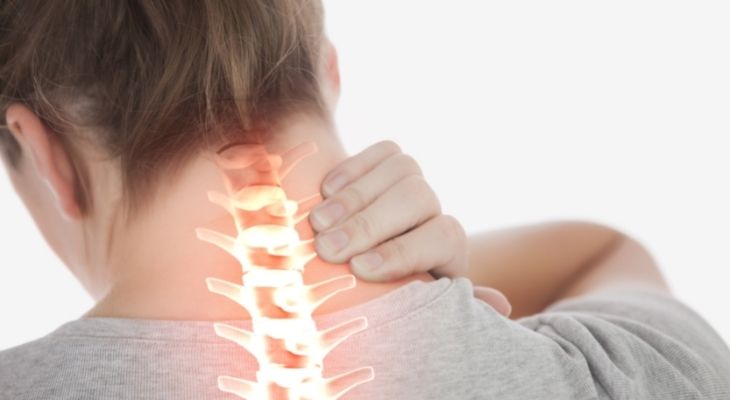 It's ideal for passive exercise at home, when you're short on time.
The device allows you to choose between several modes, to work according to individual needs: legs, back, arms, neck, and shoulders, among other body parts.
100% intuitive operation and function thanks to its large screen
Do you require electrotherapy for your rehabilitation? Are you looking for something to speed up workout results? Or maybe you need to relax your muscles after a shift at work?
If you answered yes to any of these questions, what you need is EMS Relief
It's extremely easy to use!
Step 1: connect the cable to the electrode pad

Step 2: remove the thin film from the electrode pad

Step 3: stick the pads onto your body

Step 4: connect the electrode cable and begin your treatme
I am thrilled with the purchase of this product! It meets all expectations, plus shipping is fast and it comes in a well-protected box. I was looking at reviews for other brands and none of them fully convinced me. I finally came across this brand and this product and saw that almost everything was positive.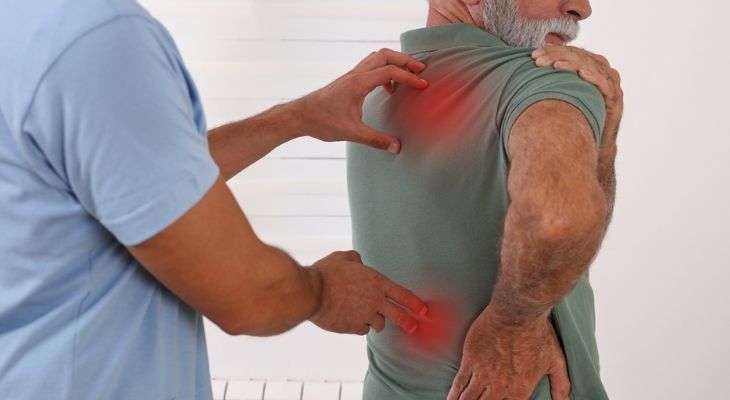 Excellent quality for the price and fast delivery. The website offers many advantages for older people... Good prices, and the order arrived the day promised. I bought two units since this was the best price/quality ratio among all my options and I will definitely be back for more.
It was the first time I was buying something like this and until now, I had always felt loyal to certain well-known brands that also happen to be more expensive. The difference in price and the good product reviews compared to other similar products is what made me decide to finally try it. After several weeks of use, I must say that I am extremely satisfied. Very good purchase, I highly recommend it!
Start using EMS RELIEF and get instant relief
All you have to do is follow these 3 steps to get yours:

Step 1: Order EMS Relief today through the official website to take advantage of a great offer.

Step 2: Receive your shipment quickly.

Step 3: Start using EMS Relief and begin recovering, toning, and massaging your muscles. 🙂
With sessions of only 15 minutes, you can achieve sports muscle stimulation, pain relief, massage, relaxation and muscle tone in your abs, quads, arms, and pelvic floor, all from your own home!

Helps strengthen muscles without impact on joints, aids body flexibility and elasticity. Can decrease joint pain.

Light, portable, and compact. It's ideal for passive exercise at home when you're low on time. Large backlit LCD screen that's very easy to use. Recommended use: 15 minutes a day.

Perfect as a supplement in recovery from injuries and tight muscles, it's also useful for chronic aches, increasing range of motion, and increasing muscle tone.
It is only sold online through its official website.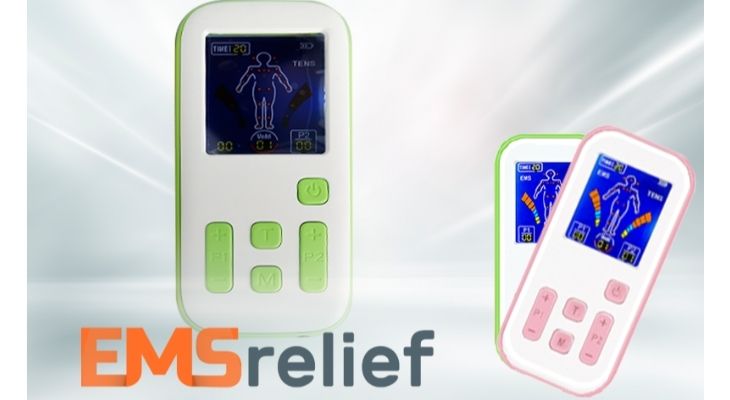 FREQUENTLY ASKED QUESTIONS
What is an electrostimulator?

An electrostimulator is an apparatus for helping strengthen and recover tendons and muscle fibers. It achieves this by generating a current that produces electrical impulses capable of inducing muscle contraction, causing the muscle to work at an intensity similar to that achieved in exercise or physical therapy.

As a testament to the effectiveness of these machines, they have begun to make an impact in various areas of healthcare, such as physical therapy and rehabilitation, electrotherapy, and even for fitness enthusiasts; showing incredible results in each area.
How long does it take for the electrostimulation to have an effect?

It takes 2 to 3 weeks for workout results from electrostimulation to become visible, while results for treatment of pain are perceived almost immediately.
Can you lose weight using an electrostimulator?

As with any exercise, working out with EMS by itself is not enough for getting rid of extra weight accumulated in the body. For this, cardiovascular activity and proper diet are necessary.
PROMOTION: Now 50% off and free shipping worldwide for a limited time!
Disclaimer: This website is an advertisement and not a news post. This product is not intended to diagnose, treat, cure, or prevent any disease or health condition.
The information provided in this document should not be considered a substitute for the advice of a physician or other healthcare professional.

They can be useful in certain situations of high risk as a complement, never as a substitute. Since each individual is different, the results may vary.
Certificates: